NOTICE
3.5.2021
The notice hereby is given for the general body of the RIO Trivandrum Alumni association. Due to the COVID 19 circumstances meeting will be held on the Google meet online platform on May 18th, 2021 (Tuesday) at 6.30 pm.
The agenda:
Prayer
Presidential address
Secretary's Report and minutes of previous GB 4.
Matters arising out of minutes
Announcement of T.A.Joseph Memorial award for the best outgoing PG 2019.
Distributing of Low vision aid to the visually impaired.
Transferring Rio Alumni account to another bank. Amendments of byelaws on May 10,2015 for availing 80G Income Tax exemption for charitable societies.
Suggestions on the conduct of monthly PG case discussions
Any other topic with the permission of the chair.
Vote of thanks
Kindly join. The link will be shared with you.
Dr Mini Mathew
Secretary, RIO Alumni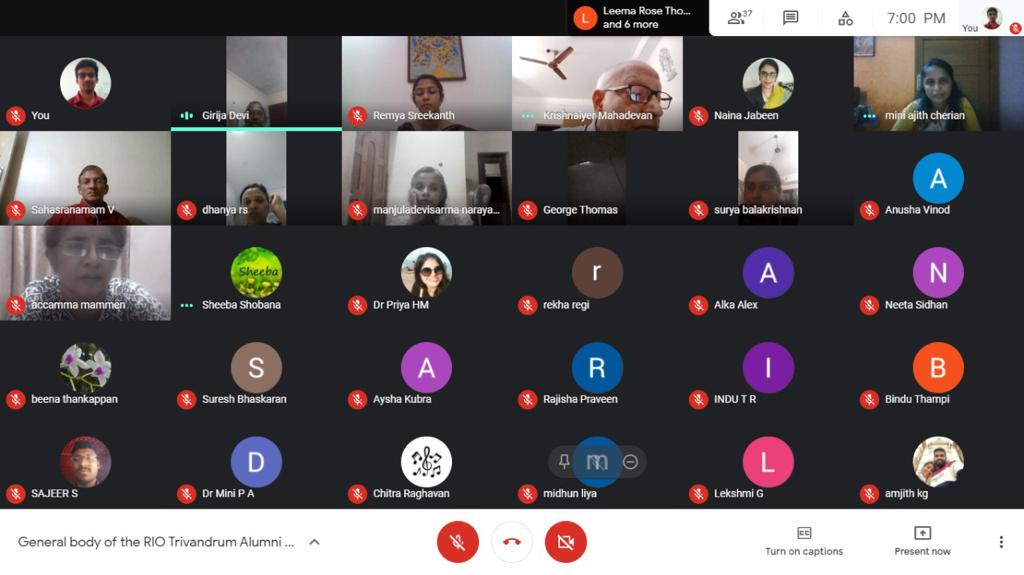 General body meeting on 18-05-2021